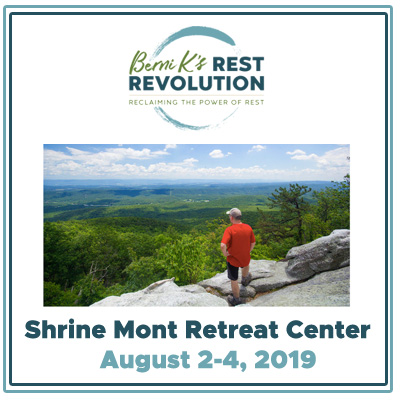 Modern Meditation for Teachers Retreat August – Shrine Mont Retreat Center
217 Shrine Mont Circle
Orkney Springs, VA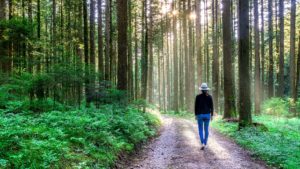 Where's the Venue?
The Modern Meditation for Teachers Retreat will be held at Shrine Mont, a conference and retreat center located in the quaint village of Orkney Springs, a community in western Shenandoah County, Virginia, about 2.5 hours from the DC metro area. Shrine Mont is well known for its welcoming hospitality, comfort food, quiet location and plenty of porches for rocking.
What are the Accommodations?
Rooms at Shrine Mont will be in cottage-style houses, with the option of single or double occupancy rooms with private baths.
What will I get out of this retreat?
You will explore the skills, the science, and the techniques of modern meditation designed for people like you, with busy lives and racing minds. You will get plenty of time to practice what you are learning, through mini-meditations and longer guided meditations. The goal is to give you the knowledge and skills to start practicing on your own, and to give you practical ideas on how to bring moments of rest into your classroom.
What does the weekend look like?
FRIDAY
4:00 – 5:30PM
Arrival
5:30 – 7:00PM
Dinner
7:30 – 9:00PM
Session #1 | Myths of Meditation: Monk's Way vs. Modern Way
SATURDAY
8:00 – 9:00AM
Breakfast
9:30AM – 12:30PM
Session #2 | Sensory Meditations; Being in the Moment
12:30 – 1:30PM
Lunch
1:30 – 4:00PM
Free time
4:00 – 5:30PM
Session #3 | The New Language of Meditation
5:30 – 6:30PM
Dinner
7:30 – 9:00PM
Session #4 | Bringing Movement to Your Meditation
SUNDAY
8:00 – 9:00AM
Breakfast
9:00 – 9:30AM
Pack
10:00 – 12:30PM
Session #5 | Sharing Meditation in Your Classroom
12:30 – 1:30PM
Lunch & Departure

What are the rates?
| | | | |
| --- | --- | --- | --- |
| | | Double Occupancy | Single Occupancy |
| Paid in Full by June 3, 2019 | Early Bird Savings | $600 | $675 |
| Paid in Full after June 3, 2019 | Regular | $700 | $775 |

Additional Payment Options are Available. Please call 828-702-2824 or email berni@berni-k.com for details.
How do I register?
If paying by CREDIT CARD, please REGISTER ONLINE
If paying by CHECK, please complete the REGISTRATION FORM ONLINE, and mail your check to 45 S. French Broad Ave # 170 Asheville, NC 28801. Please make checks payable to Berni Kozlowski.
If paying by P.O., please complete the REGISTRATION FORM ONLINE, and mail your P.O. to the address above or email the P.O. number to berni@berni-k.com. Please make purchase orders payable to Berni Kozlowski.
If a school is paying for more than 1 person, please contact Berni at 828-702-2824 to register.
What happens after I register?
You'll get a confirmation email with more details about the retreat, including directions, packing suggestions, & the menu for the weekend.
If you listed any roommate requests or dietary needs, we'll contact you to confirm those details.
What's the Deadline to Register?
July 19, 2019
What's the Refund/Cancellation Policy?
If you must cancel your reservation, we will refund your payment, less the following fees:
Days Prior to Retreat/Cancellation Fee
61+ days/10% of registration
31-60 days/20% of registration
15-30 days/30% of registration
0-14 days/40% of registration
If the retreat is cancelled for any reason, you will receive a full refund.

Questions?
Please contact Berni via phone (text or call) at 828-702-2824, or via email at berni@berni-k.com